An old African proverb says, "Until the lions have their own historians, tales of the hunt shall always glorify the hunter." Travel literature has long been a white-dominated arena in which people of color are often considered subjects, scenery or not at all. But the tradition of travel writing by people of color has been practiced for ages and is stronger than ever—you just haven't heard of it, yet.
1. The Negro Motorist Green Book by Victor H. Green
Before Lonely Planet there was the Green Book, an indispensable travel guide published annually from 1936 to 1966 by travel agent and activist Victor H. Green, which listed black-friendly hotels, restaurants and other services during the Jim Crow era of legal segregation. At the time, African-American travelers were commonly forced to take preemptive measures like packing gasoline and even keeping buckets in their trunks for bathroom breaks since they were turned away from most restrooms and gas stations.
2. An African in Greenland by Tété-Michel Kpomassie
While out gathering coconuts in Togo, young Tété-Michel was attacked by a venomous snake that brought him to the edge of death. During recovery, he came across a book about Greenland and vowed to venture to this land where snakes were nonexistent. However, neither were African men, and this anthropological account chronicles the author's decade-long journey through Africa and Europe before finally reaching the Arctic Circle and living among the Inuit.
3. Deer Hunting in Paris: A Memoir of God, Guns, and Game Meat by Paula Young Lee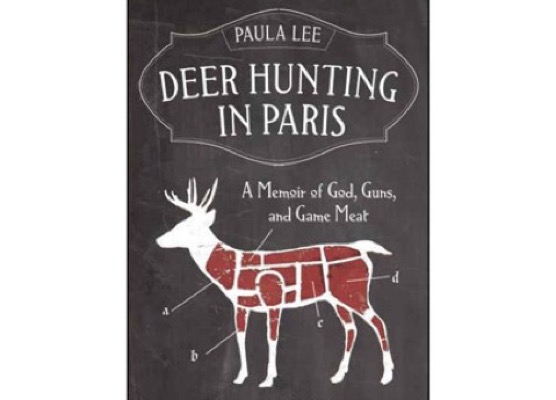 Winner of the 2014 Lowell Thomas Award from the Society of American Travel Writers, Deer Hunting in Paris takes readers on a beguiling trip from the cosmopolitan streets of Paris, France, to the gun-toting Republican-filled fields of Paris, Maine, guided by the smart-ass wit of Paula Lee, a vegetarian-turned-hunter, who celebrates DIY food culture with joie de vivre.
4. Meeting Faith: The Forest Journals of a Black Buddhist Nun by Faith Adiele
Jokingly referring to herself as "the Original Obama," Nordic-Nigerian writer Faith Adiele employs perfect comedic timing mixed with spot-on cultural critique to weave this narrative of the outer journey from Harvard to Southeast Asia and the inner journey of becoming the first black mae chi (nun) of Thailand. During one scene, in which she's about to have her head and eyebrows shaved for the ordination ceremony, she blurts out: "Scott, I think I need a beer."
5. A Stranger in the Village: Two Centuries of African-American Travel Writing edited by Farah J. Griffin and Cheryl J. Fish
Named after James Baldwin's landmark essay on being a black traveler in a small Swiss town, this collection is a literary goldmine featuring ruminations on what it's like to be both the visitor and the visited. Entries include Ntozake Skange musing on Motown in Nicaragua; Dr. Martin Luther King Jr. reporting on black and brown solidarity from India; and Booker T. Washington breaking down Italian politics.
6. Catfish and Mandala: A Two-Wheeled Voyage Through the Landscape and Memory of Vietnam by Andrew X. Pham
Bicycle narratives hold a special place in travel journalism. Perhaps it's the inherent sense of gratitude that the reader is not the one pushing past traffic, boredom and agony on two wheels. Among the titles in this genre, Catfish and Mandala is the best. Andrew X. Pham traces his family's history from a war-era work camp to the slums of California all while narrating his five-month bike trip through Vietnam in painstaking lyric detail.
7. Go Girl!: The Black Woman's Book of Travel and Adventure edited by Elaine Lee
Flip any guidebook over and chances are slim that a black woman is staring back at you. This is just one of the reasons Elaine Lee's epic collection of travel essays from the viewpoint of black women is such an invaluable, necessary and even radical presence in the travel writing canon. One highlight (in a book full of them) is Audre Lorde's Is Your Hair Still Political? about being blocked from entering the Virgin Islands for wearing her hair in dreadlocks.
8. The Adventure Gap: Changing the Face of the Outdoors by James E. Mills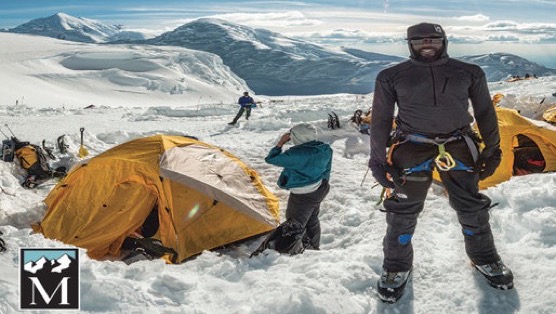 In June of 2013, the first team of exclusively African-American climbers attempted to summit North America's highest peak, Denali in Alaska. The purpose was to highlight several messages: adventure isn't just a white thing; people of color deserve better representation in adventure media; and young people of color should have role models to look up to in the field of outdoor recreation. Journalist James E. Mills relates this account of Expedition Denali's historic ascent.
9. Richard Wright's Travel Writings: New Reflections edited by Virginia Whatley Smith
Legendary writer and activist Richard Wright expatriated to Paris, France, in 1946, noting in his essay I Choose Exile that more freedom exists in one square block in Paris than in the entire continental United States. He became renown as one of the few African-Americans to write travel literature at the time, and this collection of somewhat academic explorations of those writings examines the writer's relationship to the predominantly white genre.
10. South of Haunted Dreams: A Ride Through Slavery's Old Back Yard by Eddy L. Harris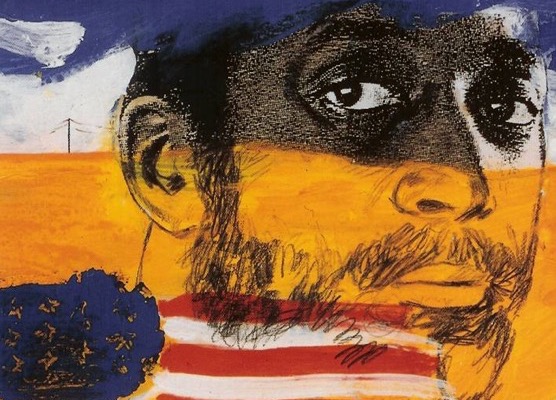 Travel writer and memoirist Eddy L. Harris' South of Haunted Dreams follows the author on a motorcycle trip through his native American South. In the book, he recounts conversations with both black and white Americans about the nature, history and humanity of the region. He once said, "Looking back on those books, I don't look on them as travel, but as an aspect of this interior dream that I'm having all the time."
Long live the dream.
A queer mestiza travel writer from Brooklyn by way of Ecuador, Bani Amor's mission is to decolonize travel media.
http://www.pastemagazine.com/articles/2015/01/ten-travel-books-by-people-of-color.html?a=1